Iran
Iran to Further Intensify War on Hallucinating Drugs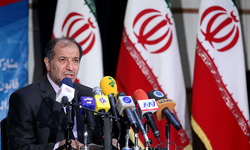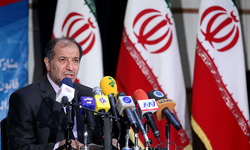 A senior Iranian anti-narcotics official said the country plans to further intensify its clamp down on networks involved in synthetic and hallucinating drugs trafficking and their production labs during the current Iranian year (started on March 21).
Addressing members of Iran's Anti-Narcotics Headquarters on Saturday, Iran's Interior Minister Mostafa Mohammad Najjar, who is also secretary-general of the headquarters, said campaign against networks involved in producing and smuggling hallucinating drugs and destruction of all Crystal meth (Methamphetamine) labs sets a priority for the anti-narcotics headquarters this Iranian year.
Closure of the Eastern and Southeastern borders to lower drug trafficking into the country, intensification of professional campaign against traffickers and hallucinating drug networks are among the top priorities of the headquarters, he added.
Methamphetamine, a synthetic drug with more rapid and lasting effects than amphetamine, is illegally used as a stimulant.
Synthetic drugs have recently been smuggled and distributed in Iran by drug-traffickers who seek to change addiction behaviors in the country and redirect addicts' tendency from conventional drugs, such as opium, heroin and hashish, to those narcotics mostly prevalent in the West, like cocaine, crack, crystal meth and LSD.
Last year, former Commander of the anti-narcotics squad of Iran's Law Enforcement Police General Hamid Reza Hossein-Abadi said that Iranian police forces have intensified their clampdown on synthetic-drugs production and trafficking, Crystal meth (Methamphetamine) in particular.
Hossein-Abadi said at the time that his forces have intensified the war on those individuals involved in synthetic drugs trafficking after the approval of the recent amendment of the country's anti-narcotics law.
He further noted that the necessary coordination has been made with the judicial authorities to consider proper punishment for synthetic drug traffickers.