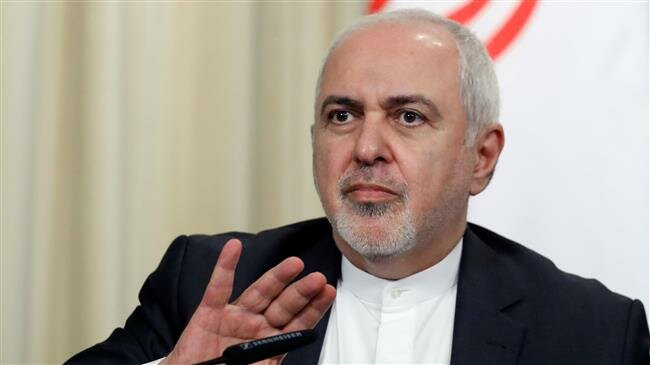 Iranian Foreign Minister Mohammad Javad Zarif says the Islamic Republic will further lower its commitments under the 2015 nuclear deal, officially known as the Joint Comprehensive Plan of Action (JCPOA), unless the European signatories to the accord take action to salvage the pact by Thursday.
Speaking upon arrival at the Bangladeshi capital city of Dhaka, Zarif said President Hassan Rouhani would soon announce details of the cuts.
He added that Iran would, nevertheless, continue its negotiations with the other parties to the deal.
Zarif stressed that Iran's suspension of commitments is still reversible.
The remarks came only a day after the Iranian foreign minister warned that Tehran would further scale back its commitments under the JCPOA if it cannot reap the benefits of the multilateral agreement.
"It is meaningless to continue unilateral commitments to the deal if we don't enjoy its benefits as promised by the deal's European parties," Zarif said in a joint press conference with his Russian counterpart Sergei Lavrov in Moscow on Monday.
"Measures of the third step would be definitely carried out if the Europeans failed to fulfill their obligations in due time, but we have repeatedly said that whenever the Europeans fully implement the JCPOA, we are also ready to fully implement it," he added.
Iran has rowed back on its nuclear commitments twice in compliance with articles 26 and 36 of the nuclear agreement, reached between Tehran and the five permanent members of the United Nations Security Council plus Germany in July 2015.
Tehran says its reciprocal measures will be reversible as soon as Europe finds practical ways to shield the Iranian economy from unilateral US sanctions, which were imposed last year when President Donald Trump withdrew from the nuclear deal.