Iran
Iran to get all UNSC sanctions lifted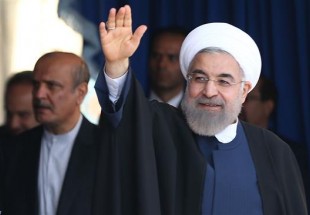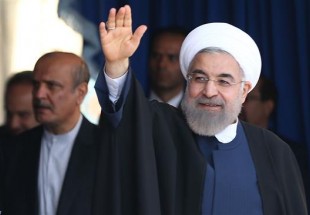 Iranian President Hassan Rouhani says the Islamic Republic will get all nuclear-related sanctions imposed on the country by the UN Security Council (UNSC) annulled.
Addressing a large crowd in the southern city of Shiraz in Fars Province on Wednesday, Rouhani hailed the Iranian negotiating delegation and said the Islamic Republic will finally get all anti-Tehran UNSC resolutions nullified through logic.
"More important than centrifuges is the power of the Iranian negotiating delegation, and we take pride in our scientists and our diplomats, and we will get all UNSC resolutions nullified through logic," the Iranian president said.
Rouhani said that his administration, backed by the public as well as Leader of the Islamic Revolution Ayatollah Seyyed Ali Khamenei, will continue its efforts to restore the nation's rights.
He also said Iran will make efforts to open the door for the export of Iranian goods to the countries in the region and the world.
Rouhani's remarks come as Iran's negotiating team is in New York for talks with the P5+1 group over the country's nuclear program.
The latest round of talks between representatives of Iran and the P5+1 group – the United States, Britain, France, Russia, China, and Germany – ended in Vienna, Austria, on April 24. During the three-day talks, the participants started drafting the possible final deal based upon a mutual understanding reached in Lausanne, Switzerland, on April 2.
Among the key points of the Lausanne statement is the lifting of all sanctions against Iran once a final deal is reached on the Islamic Republic's nuclear activities.