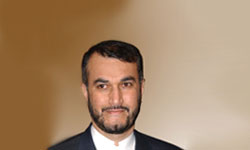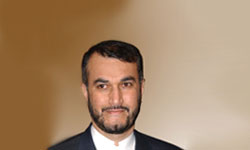 Iranian Deputy Foreign Minister for Arab and African Affairs Hossein Amir Abdollahian announced that Tehran is due to hold an international conference on the developments in Syria on Thursday.
"The Thursday's consultative meeting to study the Syrian developments will be held in Tehran with the participation of a remarkable number of interested and influential regional and world states," Amir Abdollahian told FNA on Wednesday.
"The Tehran conference will be held to strengthen and stress pervasive regional and international efforts to help the Syrian people come out of the current crisis," he added.
Iran has adopted an active policy to settle the crisis in Syria which has been sparked and aggravated by a number of foreign countries. In relevant development, Secretary of Iran's Supreme National Security Council (SNSC) Saeed Jalili earlier this week visited Beirut and Damascus to discuss the crisis with the Lebanese and Syrian officials.
Zionist Slaughterer Israeli spy chief says Tel Aviv supports regime change in Syria, amid ongoing efforts by the anti-Syria governments to oust President Bashar al-Assad.
"I hope it (regime change in Syria) will happen, even though I don't know when or how," Dan Meridor, who also serves as the deputy prime minister of the Tel Aviv regime, said on Tuesday.
He also expressed "hope" that the "new Syria will understand that joining Iran is a mistake that brings isolation from the Western world."
The latest remarks by the Zionist Salughterer Israeli official come as anti-Syria Western regimes along with Saudi Arabia, Turkey and Qatar have been supporting terrorists inside Syria.
Syrian President Bashar al-Assad said on August 1 that the country is engaged in a "crucial and heroic" battle that will determine the destiny of the nation.
In October, calm was eventually restored in the Arab state after President Assad started a reform initiative in the country, but Israel, the US and its Arab allies are seeking hard to bring the country into chaos through any possible means. Tel Aviv, Washington and some Arab capitals have been staging various plots in the hope of stirring unrests in Syria once again.
The Zionist regime along with the US, Saudi Arabia, Turkey and Qatar have been supporting terrorists and rebel groups in Syria and have practically brought a UN peace initiative into failure to bring President Assad's government into collapse.