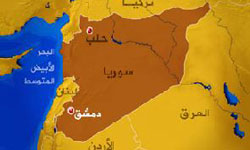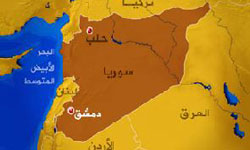 The meeting of friends of Syria will be held in Iran's capital city later in May as many countries are now seeking to find a peaceful solution to the Syrian crisis, Iranian Foreign Minister Ali Akbar Salehi said.
Speaking to reporters at the end of a cabinet meeting here in Tehran on Wednesday, Salehi announced that Tehran plans to host the meeting of friends of Syria on May 29, and added that Iran has sent a relevant invitation to many countries.
He expressed the hope that many world leaders would give positive response to Iran's invitation.
Salehi further mentioned that he had a meeting with Egyptian Foreign Minister Mohamed Kamel Amr over Syria on the sidelines of a foreign ministerial meeting of the Organization of Islamic Conference (OIC) in Jeddah, Saudi Arabia and discussed the proposal of the quadrilateral Contact Group on the settlement of the Syrian crisis.
"It seems that the crisis in Syria is progressing in a way that many regional counties as well as the international community member states are moving to resolve the issue (crisis in Syria)," Salehi underscored.
Iran has intensified diplomatic efforts to end the ongoing crisis in Syria.
Last week, Salehi said his recent tour of the regional states was aimed at preventing the spread of the Syrian crisis into the region, and added that the regional countries share Tehran's views on Syria.
"The Islamic Republic of Iran is in constant contact with different regional states to prevent the harmful aftermaths of some regional developments from spreading to the entire region," Salehi said on the sidelines of a conference dubbed as 'Diplomacy and Soft Power in the Great Prophet's (PBUH) Sirah (life and tradition)' in Tehran.
Salehi also said that during his trip to Damascus he had a meeting with Syrian President Bashar al-Assad to share the world and regional countries' views on the Syrian crisis with Assad, and said "good decisions were made" at the meeting.
Salehi ended his two-day tour of Jordan and Syria last Wednesday. The Iranian foreign minister, heading a high-ranking delegation, started a visit to Jordan and Syria last week to discuss bilateral ties and regional developments, the Syrian crisis in particular.