Iran
Iran to Launch Second Home-Made Destroyer in Caspian Sea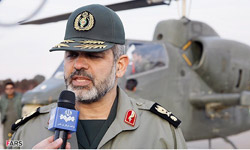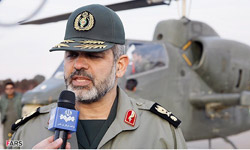 Iranian Defense Minister Brigadier General Ahmad Vahidi said the country will launch the second home-made Mowdge class destroyer, dubbed as 'Jamaran 2', in the near future.
Addressing a group of young Iranian soldiers here in Tehran on Tuesday, Vahidi said that the advanced Jamaran 2 destroyer, which has been designed and developed by Iranian experts at the defense ministry's naval industries organization, will be launched in the Caspian Sea in the near future.
He added that the defense ministry is also designing and manufacturing different types of satellites, satellite carriers, missiles, aircraft, choppers, tanks, personnel carriers, munitions, electronic systems, optical devices and communication devices.
Speaking to FNA in June, Lieutenant Commander of the Navy for Technical Affairs Rear Admiral Abbas Zamini reminded that the designing and building of Jamaran destroyer, a Mowdge 1 Class vessel, showed Iran's high technical know-how and capabilities in manufacturing battleships, and added that the country is already manufacturing a second generation of the hi-tech vessel.
The construction phase of Velayat destroyer, a Mowdge 2 Class vessel, is 70% through, he said, and added that the vessel is under construction in Iran's Northern port city of Bandar Anzali.
Iran's first home-made destroyer, Jamaran, was launched in late February 2010. The Mowdge Class vessel has a displacement of around 14,000 tons and is equipped with modern radars and electronic warfare capabilities and is armed with a variety of anti-ship, surface-to-surface and surface-to-air missiles.