Iran
Iran to Lead UN Disarmament Conference Regardless of US Boycott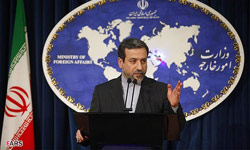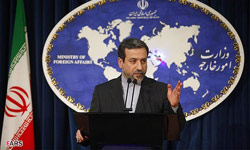 Iran said that the US decision to boycott the UN conference on disarmament due to Iran's presidency over the meeting will not affect Tehran's resolve and plans for the world gathering.
Iran will take over rotating presidency of the disarmament conference from May 27 until June 23.
The conference is struggling to craft a deal on nuclear disarmament, preventing arms from spreading to outer space and halting the development of other weapons of mass destruction.
Yesterday, Erin Pelton, spokeswoman for the US mission at the United Nations was quoted as saying that the US will boycott meetings of the UN Conference on Disarmament when Iran takes over the body.
"The United States will not be represented at the ambassadorial level during any meeting presided over by Iran," she stressed.
In reply, Iranian Foreign Ministry Spokesman Seyed Abbas Araqchi said Iran's representative in Geneva will continue its "strong and effective" presence in all discussions and debates on disarmament and arms control regardless of pressures.
"We have active presence in all initiatives and all countries have acknowledged that Iran's presence in conferences on disarmament, arms control and global security and stability has been efficient and strong," Araqchi stated.
"We will continue our presence," he underlined, adding that the pressures imposed by some parties and their absence from the meeting "is not important" to Iran.