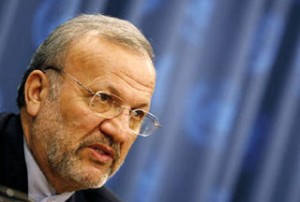 Foreign Minister Manouchehr Mottaki Mottaki reiterated that the Islamic Republic of Iran is to construct ten new enrichment sites for producing of 20,000MW electricity in the country. We will negotiate with the foreign countries in this regard," he said.
About IRI's Secretary of Supreme National Security Council (SNSC) Saeed Jalili tour to Japan, the Foreign Minister said," Iran cooperates with Japan in different fields."
"Japan has announced its readiness to cooperate in solving disputes between Afghanistan and Pakistan," Mottaki reiterated.
About his recent visit to Lebanon, the Foreign Minister said the visit would pave the way for latter steps between the two countries' relations.