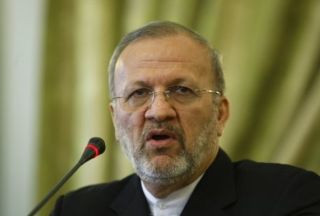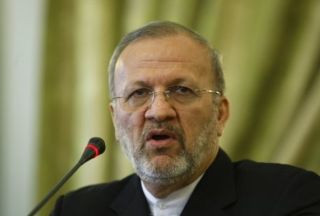 One day after Iranian scholar Shahram Amiri was freed following 14 months of captivity in the US, Iran says it reserves the right to pursue his case through legal channels in the future.
Speaking at a joint press conference with his Afghan counterpart Zalmai Rassoul in Tehran on Thursday, Iranian Foreign Minister Manouchehr Mottaki said the case of Amiri could be examined on different levels.
"The case of Amiri should be considered in different ways. This is on our agenda," he said.
"It is the right of Iran to pursue the case later," Mottaki told a Press TV correspondent.
The Iranian minister praised efforts made over the past year to help secure the release of Amiri, adding that more information would be disclosed about the scholar's abduction after further investigation.
In collaboration with Saudi intelligence officials, US security forces kidnapped Amiri in June 2009 while he was on a pilgrimage in Saudi Arabia. He was later taken to the United States.
On July 13 this year, the Iranian scientist took refuge in Iran's interest section at the Pakistani embassy in Washington and left the United States for the Iranian capital, Tehran a day later.
He told reporters upon his arrival that he turned down a 50 million dollar bribe offer by the US for cooperation, stressing that the US was pursuing a "psychological propaganda" campaign against the Islamic Republic through his abduction.
He went on to explain that US officials were making concerted efforts to bribe him to advance their political agenda against the Iranian government from the very first days of his kidnapping.
"They [US security agents] told me they would give me 50 million dollars and provide me and my family with proper living conditions in a European country if I reversed my decision to return to Iran," Amiri said in Tehran.