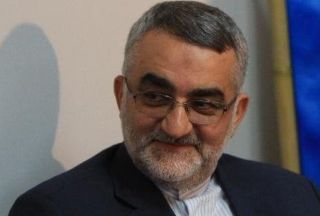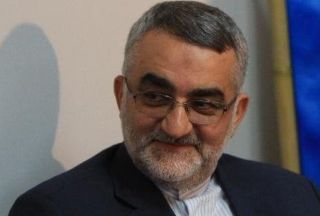 A senior Iranian lawmaker has warned that Iran will quit talks about its nuclear program, if the six major powers tighten fresh UN sanctions against the country.
"If the five permanent members of the UN Security Council — Russia, China, France, Britain and the US — plus Germany (P5+1) tighten the UN Security Council sanctions Resolution 1929, they should not expect Iran to continue talks," IRNA quoted Head of the Iranian Parliament (Majlis) National Security and Foreign Policy Commission Alaeddin Boroujerdi as saying on Sunday.
His remarks followed a recent call by major world powers to resume a new round of talks with Tehran over its nuclear program, stressing the door remains open to Iran.
The new offer by P5+1 is paradoxical since they were instrumental in pushing forward the June UN Security Council resolution against Iran, effectively disregarding the Tehran Declaration.
After Western powers cold-shouldered the Tehran Declaration brokered between Iran, Turkey and Brazil on swap of 1,200 kg of Iran's low-enriched uranium with fuel for the Tehran medical research reactor, Iranian President Mahmoud Ahmadinejad on Monday laid out new conditions for negotiations with the Vienna Group (the US, Russia, and France).
The new conditions include the adoption of a clear stance by the West regarding Israel's nuclear weapons, the status of Iran in the talks and the inclusion of Turkey and Brazil in the fuel exchange negotiations.
Boroujerdi stressed that Iran's conditions should be observed for the resumption of talks and said the "Tehran Declaration is still the base for future talks."
He urged Russia, France and the US, which are among veto-wielding members of the Security Council, to make changes in their attitude and stance.
After the imposition of fresh Security Council resolution against Iran on June 9, President Ahmadinejad declared that Tehran will delay any new talks with the P5+1 in order to punish its members for supporting the US-proposed sanctions resolution.
Ahmadinejad said Tehran will not accept any new talks before Aug 11, 2010.
While the US possesses and has used nuclear weapons in the past, Washington, in a politically-motivated move, is imposing unilateral sanctions against Iran, which does not possess nuclear weapons nor does it seek to develop such weapons.