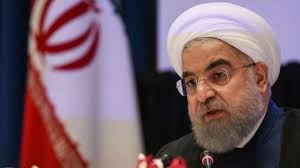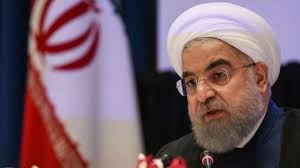 President Hassan Rouhani says Iran will remain in the 2015 nuclear deal if other parties to the agreement guarantee the country's interests after the US left it.
"If the remaining five countries which have been accompanying us in this agreement live up to their commitments and guarantee that Iran's interests will be fulfilled, the agreement will remain despite the will of America and the Zionist regime," he said Sunday.
US President Donald Trump, who had been threatening to pull out of the accord since his inauguration last January, announced Washington's withdrawal from the agreement on Tuesday.
Rouhani said during a meeting with visiting Sri Lanka President Maithripala Sirisena that the US withdrawal is "a violation of morals, politics and the proper diplomatic path as well as international regulations."
The US president announces his decision with regard to Iran's nuclear deal.
"The basis of foreign policy is built on morality, trust and attention to international regulations, and we are very pleased that Iran has been abiding by its obligations under any agreement it has signed," the president said.
Earlier Sunday, Foreign Minister Mohammad Javad Zarif embarked on a whirlwind diplomatic tour to gauge international readiness to guarantee Iran's interests if it decides to remain in a nuclear deal after US withdrawal.
In his remarks, Rouhani also said Iran was prepared to provide assistance to various countries and nations in fighting terrorism.
The president said Iran and Sri Lanka share "very similar" views regarding regional and international issues.
Relations between the two nations "go back centuries" and the two governments have enjoyed "very cordial" ties for dozens of years, Rouhani said.
He made the remarks as the two sides signed four memorandums of understanding on fighting drugs smuggling, medical cooperation, standardization, and cooperation between their film industries.