Iran
Iran to send 30th fleet to Atlantic Ocean: Cmdr.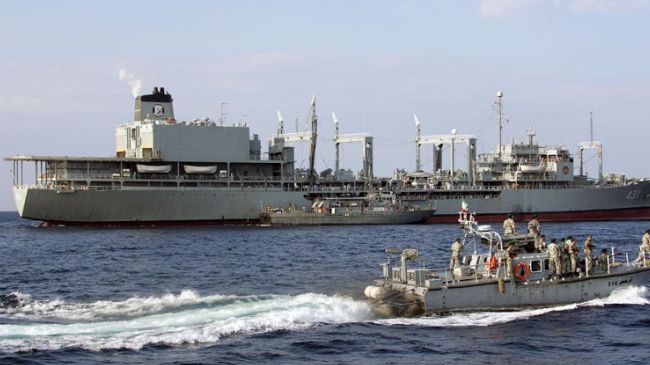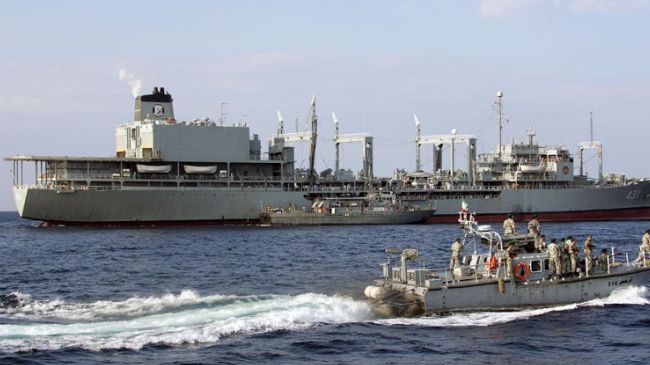 The Iranian Navy is planning to send its 30th fleet of warships to the Atlantic Ocean, a senior Iranian naval commander says.
Barring any change in plans, the 30th fleet of the Iranian Navy – which is comprised of Alvand destroyer, Bushehr logistic vessel and a helicopter – will sail to the Atlantic Ocean in the future, Iranian Navy Commander Rear Admiral Habibollah Sayyari told Fars news agency on Sunday.
Each flotilla is dispatched to to the high seas after its mission is determined according to plans, he said, adding, however, that Iran's naval fleet are fully prepared to re-adjust their missions at any given moment if required.
"Considering the situation in the region, the mission of warships may change. For example, if attacks by pirates intensify in the Gulf of Aden, changes will be made in the warships' assignments," he added.
In light of this, Sayyari said changes have been made in the mission of the 29th fleet, which consists of Sabalan destroyer, Kharg logistics vessel and two helicopters.
"This fleet will return to the country within the next days and will not go to the Atlantic Ocean," the commander pointed out.
The 29th fleet of the Iranian Navy left Iran's southern port city of Bandar Abbas on January 21 for the Atlantic Ocean in line with the country's policy to safeguard naval routes for its vessels.
In a ceremony to deploy the fleet, Sayyari said the 29th fleet is sent on a mission to provide the safety of Iran's shipping lines in international waters and to provide training for the new recruits.
In recent years, Iran's Navy has increased its presence in international waters to protect naval routes and provide security for merchant vessels and tankers.
In line with international efforts against piracy, the Iranian Navy has also been conducting patrols in the Gulf of Aden since November 2008 in order to safeguard merchant containers and oil tankers owned or leased by Iran or other countries.
Iran's Navy has managed to foil several attacks on both Iranian and foreign tankers during its missions in international waters.