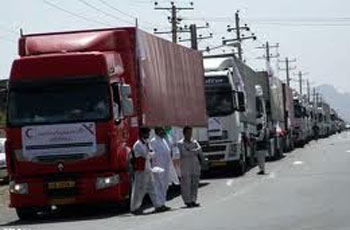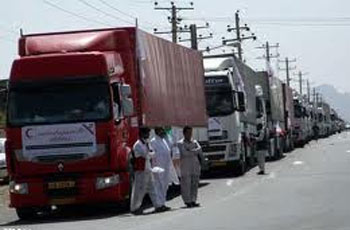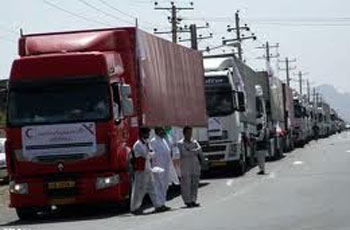 The Iranian Red Crescent Society (IRCS) is set to dispatch its third shipment of humanitarian aid to the flood-stricken people of Pakistan.
The consignment weighs 50 tons and includes tents and blankets, ISNA reported on Friday.
The convoy will be sent by air from Mehrabad International Airport in the Iranian capital Tehran to the port city of Karachi in Pakistan.
Iran had already sent two relief aid convoys to Pakistan via land.
Pakistani officials say more than 350 people have been killed and over 8 million have been affected by devastating monsoon rains in the south of the country.
Two million Pakistanis have also fallen sick from waterborne diseases in the deluged areas.
Malaria, diarrhea, skin disease and snake bites were among the health problems that two million people across 23 Sindh districts face, according to Irshad Bhatti, spokesman of National Disaster Management Authority (NDMA).
The World Health Organization (WHO) has said there is a desperate shortage of clean drinking water in the south which has also triggered outbreaks of acute diarrhea and other waterborne diseases.