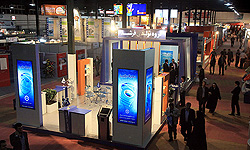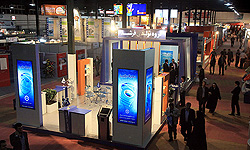 Afghanistan's capital city of Kabul is scheduled to host an exclusive exhibition on Iranian goods later this month, an Iranian diplomat in Kabul announced on Tuesday.
Trade attaché of Tehran's embassy in Kabul Farhad Mojallali told FNA that in addition to Afghan companies, over 50 Iranian companies will take part in the exhibition.
"The exhibition has been set up by the Islamic Republic of Iran and is considered as an exclusively Iranian exhibition, but other companies and countries are welcome to take part in it," Mojalali stated.
The diplomat further stated that the decision was made after Afghanistan's ministry of trade proposed that other countries be invited to the event.
He also viewed agricultural, construction and detergent materials and products as the basic needs of Afghanistan, and said the exhibition will put much of its efforts on covering these needs.
In the same regard an Afghan trade delegation is currently in Iran to visit the Tehran International Industrial Fair due to be held in the Iranian capital on October 6-9, the official added.
Trade between the two nations has increased dramatically since the overthrow of the Taliban in 2001.
Iran has built some roads, power transmission lines, and border stations, among the other infrastructure projects which would better link the two nations.