Economy
Iran to Set up Fund to Support Oil Equipment Producers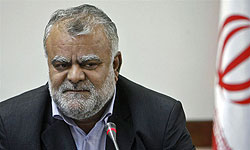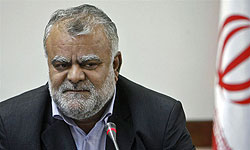 Iran plans to establish a fund to provide the necessary financial support for those industries involved in the production of oil industry tools and equipments.
Addressing a gathering of oil tools and equipments producers, Iranian Oil Minister Rostam Qassemi said that his ministry and the parliament are endeavoring to set up the fund to support domestic manufacturers.
Qassemi pointed to enemies' efforts to weaken the Iranian oil industry and create problems for Iran's oil supplies in the world markets, and cautioned that the market will lose its stability and tranquility when Iran's oil sector faces problems.
"We should go through this era of sanctions through coordination and endeavoring of the entire nation since we (the oil ministry personnel) are now soldiers in the foremost front of war and have a very effective role in gaining victory in this war."
In similar remarks late in June, Qassemi stressed Iran's self-sufficiency in producing the needed parts for its oil industry, and lauded the country's engineers and experts for their achievements and innovations in this field.
He reiterated that the Islamic Republic of Iran has achieved valuable victories in the field of oil and gas infrastructures and self-sufficiency in the past few years.