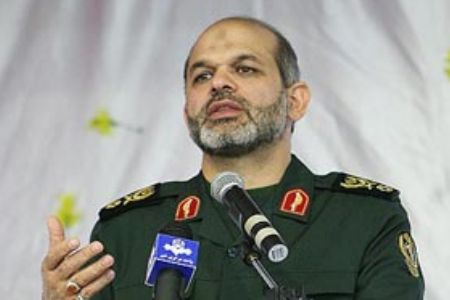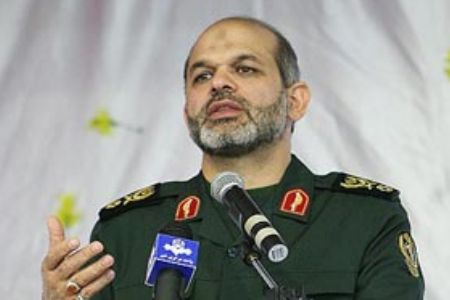 Iran's Defense Minister Brigadier General Ahmad Vahidi says the Islamic Republic's armed forces will respond most powerfully to the "slightest mistake" by the enemy.
The Islamic Revolution Guards Corps (IRGC), the Army, and the Basij forces are completely vigilant and will respond to the slightest mistake by the enemy in the severest manner, Fars News Agency quoted Brig. Gen. Vahidi as saying on Thursday.
The zionst israeli and US authorities have in recent weeks stepped up their aggressive war rhetoric against Iran.
On November 6, israeli peres threatened that an attack against the Islamic Republic was becoming 'more and more likely.'
zionist israel's netanyahu and ehud barak have also reportedly been lobbying the Israeli cabinet to approve of a military strike on Iran.
Similar calls, ranging from executing covert operations such as terrorism and assassinations to launching a military strike on Iran, were also made during a November 12 US presidential debate by a number of Republican candidates.
These threats have no effect but to strengthen us further, the Iranian defense minister pointed out.
Earlier on Monday, Commander of the IRGC Aerospace Division Brigadier General Amir-Ali Hajizadeh said that Iran would "dump Iisrael into the trash bin of history," should the tel aviv regime commit the folly of launching an attack against the country.
The United States and israel have repeatedly threatened Tehran with the "option" of a military strike, based on the allegation that Iran's nuclear work may consist of a covert military aspect.
iran has strongly rejected the allegations, saying that as a signatory to the nuclear Non-Proliferation Treaty and a member of the International Atomic Energy Agency, it is entitled to develop and acquire nuclear technology for peaceful purposes.