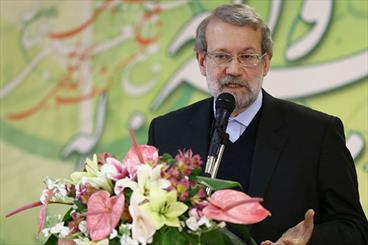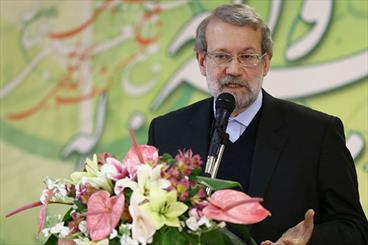 In a joint press conference with his Georgian counterpart, Iran's Parliament speaker has warned the US against imposing new anti-Iranian sanctions.
During the press conference, Ali Larijani told reporters that Tehran and Tbilisi would boost bilateral relations in various fields of energy, water, gas, industry, investment and tourism.
According to Larijani, the economic relations between the two countries is currently at $200 million, but could be increased by furthering cooperation.
He also highlighted the need for the two countries to cooperate on the issue of regional terrorism, which was highly approved by his Georgian counterpart.
Davit Usupashvili, for his part, welcomed the development of ties with Iran, adding "we reached an agreement today to increase the level of parliamentary cooperation and hold more meetings between our friendship groups."
"My Iranian counterpart has once again asserted Iran would support Georgia's territorial integrity and independence, and this is Iran's unchangeable policy," he said.
Elsewhere during the press conference, Larijani touched upon Iran's nuclear issue and the possible reaction of Iran's Parliament in case of new sanctions being ratified by the US Congress and said, "we have prepared a draft for this special occasion should it ever occur. The west would regret its decision if it gave in to imposing new anti-Iranian sanctions and Iran has the capability to retaliate."