Iran
Iran to unveil Hamaseh reconnaissance, combat drone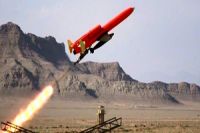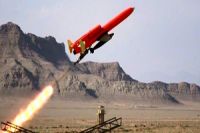 Iran has announced the upcoming unveiling of an indigenous reconnaissance and combat drone, dubbed Hamaseh (Valiance).
According to Press TV, Iran is scheduled to unveil its latest drone on Thursday during a ceremony in the presence of President Mahmoud Ahmadinejad and Defense Minister Brigadier General Ahmad Vahidi.
In recent years, Iran has made important breakthroughs in its defense sector and attained self-sufficiency in producing important military equipment and systems.
Iran unveiled its first indigenous long-range drone, Karrar, in August 2010. The aircraft is capable of carrying out bombing missions against ground targets, flying long distances at a high speed, and gathering information.
In September 2012, the country also unveiled a new homemade unmanned aerial vehicle (UAV), Shahed 129, with a 24-hour nonstop flight capability.
On December 17, 2012, Commander of the Islamic Revolution Guards Corps (IRGC) Navy Rear Admiral Ali Fadavi said Iran had launched the production line of the ScanEagle drones, adding that the IRGC naval and aerospace divisions were employing the UAVs.