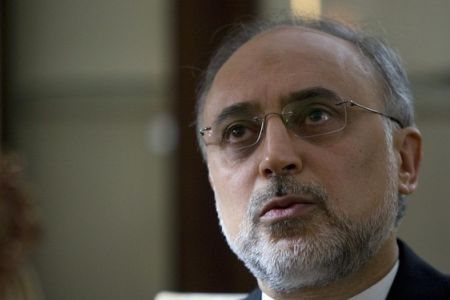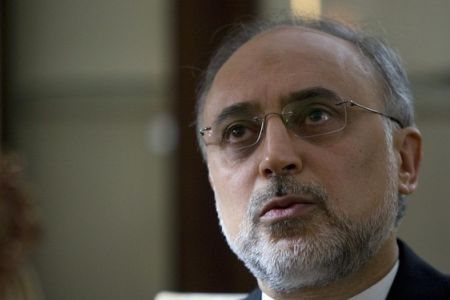 As Iran voices readiness to hold technical talks on swapping low-enriched uranium for nuclear fuel, it recommends the Vienna group not waste any more time.
"The Tehran nuclear declaration on a possible nuclear fuel swap is a good base for the sides to build confidence," IRNA quoted head of the Atomic Energy Organization of Iran (AEOI), Ali Akbar Salehi, as saying on Sunday.
"Iran has prepared its response to the International Atomic Energy Agency (IAEA) and the Vienna group which will be sent within the next two or three days," he went on to say.
The Iranian official further pointed out that Tehran has prepared its response to questions raised by the Vienna group — the US, Russia, France and the IAEA — on the May 17 Tehran declaration.
Based on the Tehran declaration, the Islamic Republic agreed to exchange 1,200 kilograms of its low-enriched uranium on Turkish soil with fuel for the Tehran research reactor.
According to Salehi, the Vienna group has raised nine technical, legal and political questions.
"Details of the response will be disclosed after a meeting with the Vienna group," Salehi further explained.
The AEOI head reiterated that Iran remains committed to the declaration and considers it to be the "best way to enrich uranium."
"Although the fuel needed for the Tehran research reactor can be supplied, the declaration will be an opportunity for interaction," he elaborated.
The remarks came after Iranian Foreign Minister Manouchehr Mottaki said Iran is ready to resume talks with the five permanent members of the UN Security Council — Britain, China, France, Russia, the United States — and Germany (P5+1) on its nuclear program in September.
Mottaki told reporters after holding trilateral talks with his Turkish and Brazilian counterparts in Istanbul on Sunday that Iran's willingness for talks will be conveyed in a letter on Monday to the IAEA.
Earlier Sunday, Turkish Foreign Minister Ahmet Davutoglu said the letter would announce Tehran's readiness for beginning "technical negotiations" with the Vienna group. He also said Turkey and Brazil were ready to join the talks only if they were invited by all the parties concerned.
The US and its European allies cold-shouldered the declaration and used their influence on the UN Security Council to impose a fourth round of sanctions on Iran in June.
Iranian officials have repeatedly stressed that Tehran is committed to the Nuclear Non-Proliferation Treaty (NPT), to which it is a signatory, and argue that as a member of the IAEA Iran has the right to civilian nuclear technology.