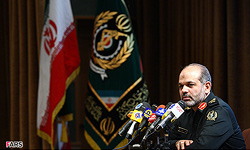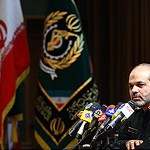 Islamic Republic of Iran Defense Minister General Ahmad Vahidi says Tehran is ready for defense cooperation with the new governments in Libya, Egypt and Tunisia after these countries become more stable.
"These countries are going through a transitional period. Naturally, popular governments should be established there and after that, Iran will have no problem for all levels of cooperation including military cooperation with these countries," he noted on Friday.
Pointing to new US allegations about Iran's role in the assassination plot of the Saudi ambassador to Washington, General Vahidi added such accusations are in line with the old policy of mounting pressure on Iran.
"The European Union's support [for this allegations] and [the possible] imposition of new sanctions under their pretext are other links in a chain of measures taken by the US and the Zionist regime against Iran," the official Majlis (parliament) news agency, ICANA, quoted him as saying.
Vahidi further stated that incriminating Iran in the Saudi ambassador's assassination plot is meant to sow discord between Tehran and Riyadh as it helps the US achieve its regional goals more easily.
"They also aim to divert the world public's attention from serious problems the United States and the Zionist regime are facing," the Defense Minister said.
"What's important is that no country has been able to believe this scenario," Vahidi concluded.