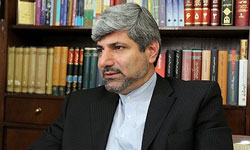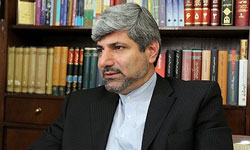 Iranian and Turkish officials in a meeting conferred on ways to increase the two countries' media cooperation, including exchange of media products.
The issue was raised in a Wednesday meeting between Iranian Foreign Ministry Spokesman Ramin Mehman-Parast and Director-General of the state-owned Turkish Radio and Television Corporation (TRT) in Ankara.
During the meeting, Mehman-Parast pointed to historical and cultural commonalties of Iran and Turkey, and said there are many fields for Iranian and Turkish media cooperation.
He said that introduction of the culture, history and tourist attractions of the two countries would provide a common ground for media cooperation.
"Exchange of the media and TV products would serve as an important and practical area for cooperation."
Mehman-Parast left Tehran for Istanbul on Saturday to discuss bilateral ties and mutual cooperation with the Turkish officials.
Mehman-Parast, heading a high-ranking delegation, is slated to further discuss the media cooperation between the two countries.
He is also scheduled to visit to some leading Turkish media during his stay in Turkey.