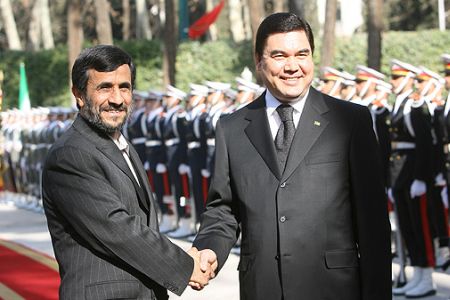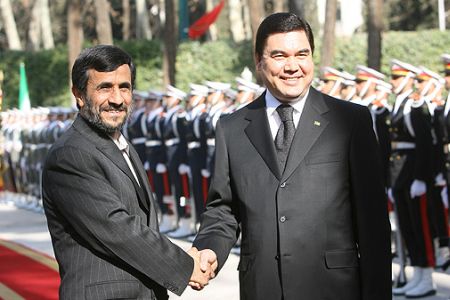 The presidents of Iran and Turkmenistan have stressed the importance of close cooperation between the two countries in the fight against terrorism and drug trafficking.
On Thursday, Iranian President Mahmoud Ahmadinejad met with his Turkmen counterpart Gurbanguly Berdymukhammedov in the Azeri capital of Baku, on the sidelines of the Caspian Sea summit.
The two presidents discussed issues related to the Caspian Sea and called for the expansion of bilateral ties.
"Iran and Turkmenistan can have constructive and positive cooperation that will benefit both nations as well as the region in the fight against terrorism, extremism, and drug-trafficking," Ahmadinejad's official website quoted the Iranian president as saying.
The Iranian president said he expected the trade volume between the two nations to increase as new projects are in the process of development, and hoped for the two sides to be able to reach the optimum economic cooperation.
The Iranian chief executive arrived in Baku on Wednesday to attend the third meeting of the leaders of Caspian littoral states in order to negotiate the legal regime of the sea and to discuss relations with Azeri officials.
The maritime and seabed boundaries of the Caspian Sea have yet to be demarcated among Azerbaijan, Iran, Kazakhstan, Russia and Turkmenistan — the five countries bordering the sea.
Despite extensive negotiations, the legal status of the Caspian Sea has been unclear since the breakup of the Soviet Union in 1991.