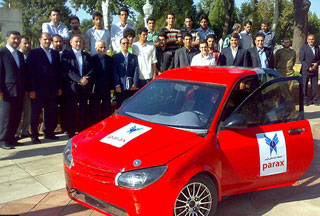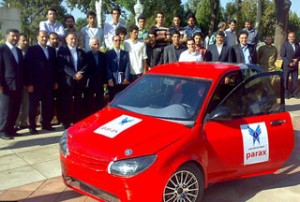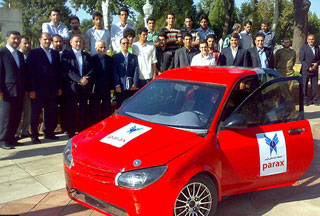 Iranian university students at Qazvin's Azad University — northwest of Tehran — have designed and produced a new two-seat electric car.
A fifteen-member team of university students worked on the new plug-in car for 10 months.
The new car, named the Parax, weighs 450 kg and is lighter than another electric car that was unveiled at Tehran's Khaje Nasir Toosi University last week.
The Qasedak-e-Nasir (Dandelion of Nasir) weighed 700 kg.
Once the battery of the Parax is charged, it can cover a distance of 100 kilometers and can reach a velocity of 110 kph, the Mehr News Agency reported.