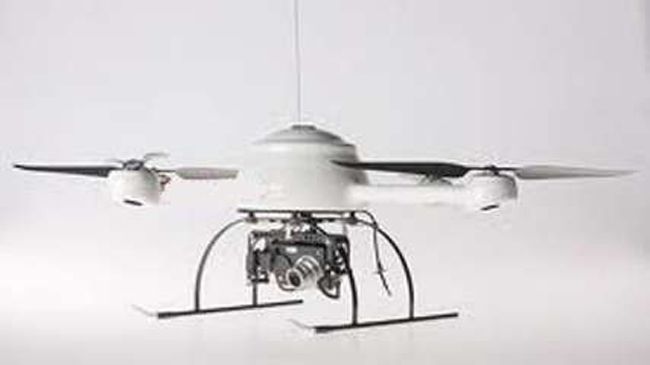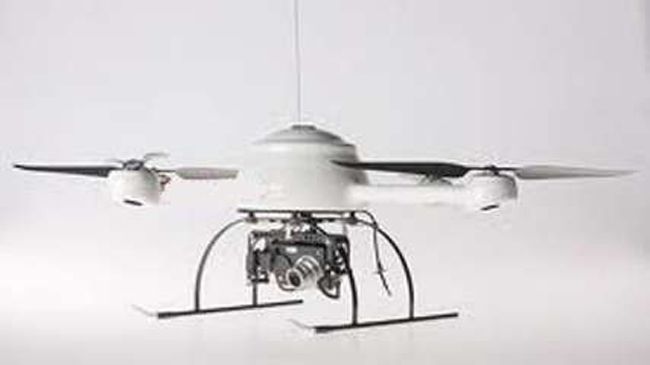 The Islamic Republic of Iran has unveiled a domestically manufactured vertical-takeoff-and-landing (VTOL) unmanned aerial vehicle, which can take photos, videos, and control traffic.
The Mahnad-41 drone, which was designed and manufactured by Iranian technicians of the Khallaqiyat Kavir Company, was put on display in the city of Isfahan during a ceremony attended by Iranian Deputy Minister of Science, Research and Technology Mohammad Mehdinejad Nouri on Sunday evening.
The VTOL drone is capable of taking photos and video footage while flying and can be used to control traffic, technically inspect electricity transmission towers, and generate digital topographic maps of target sites.
It can also be used in the agricultural sector, the petrochemical industry, and dam and tunnel construction projects.
The remote-controlled aircraft weighs about 680 grams, can fly at 56 kilometers (34 miles) per hour, and has a flight range of 400 meters.
Khallaqiyat Kavir Company Managing Director Hamed Bastani commented on the new drone at the unveiling ceremony in Isfahan, which is located about 340 kilometers (211 miles) south of Tehran.
Bastani said the low production cost compared to similar foreign aircraft and the fact that it is domestically designed and manufactured are some of the advantages of the Mahnad-41.
And several Iranian companies have already ordered a number of the drones, he added.
Iran unveiled its first domestically manufactured long-range combat drone, the Karrar (Striker), on August 23, 2010. It reportedly has a range of 1,000 kilometers (620 miles) and can carry two 115-kilogram bombs or a precision-guided munition weighing 227 kilograms.
The Karrar can bomb targets at high speed. It uses a rocket assist system to help it take off and is recovered by parachute.
The first Iranian medium-altitude long-endurance UAV, the Shahed-129 (Witness-129), was unveiled in September 2012. It is said that the aircraft is capable of carrying out combat and reconnaissance missions for 24 hours.
In recent years, Iran has made great achievements in its defense sector and has attained self-sufficiency in producing essential military equipment and systems.
Tehran has repeatedly assured other nations that its military might poses no threat to other countries since the Islamic Republic's defense doctrine is based entirely on deterrence.