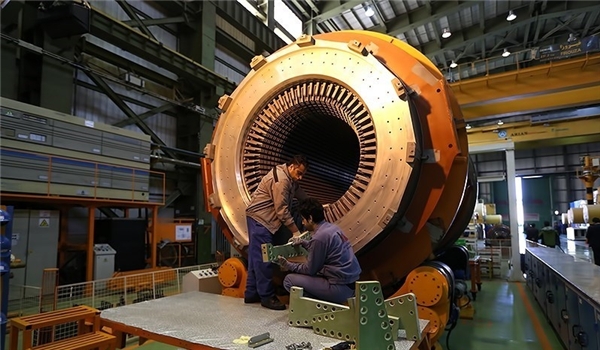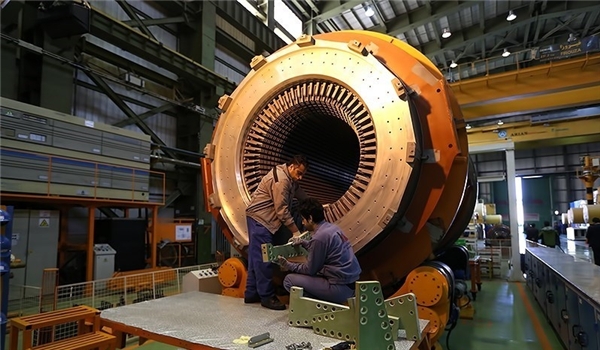 Iran unveiled the first home-made 25-megawatt wind turbine generator in Karaj city, near Tehran, on Tuesday morning.
The 25-MW wind turbine generator was unveiled in a ceremony attended by Iranian First Vice-President Eshaq Jahangiri today.
The new generator has been manufactured by Iranian experts at MAPNA Generator Engineering and Manufacturing Company (Pars).
MAPNA Group is a group of Iranian companies involved in construction and installation of energy production machinery, including boilers, gas and steam turbines, electrical generators, as well as industrial scale petroleum processing installations, railway locomotives and wind power.
The company Iran Power Plant Projects Management Company (MAPNA) was founded in 1993 with the aim of developing indigenous knowledge production capacity for petroleum facilities, power plants and other industrial facilities, and as a contract management company.
Iran has taken wide strides in science and technology, particularly in medical and medicinal fields, in recent years.