Iran
Middle East
Iran Unveils Home-Made Water Jet Propulsion System
Iranian defense ministry experts in cooperation with their academic counterparts produced the country's first home-made water jet propulsion system which was unveiled in a ceremony in Tehran on Monday.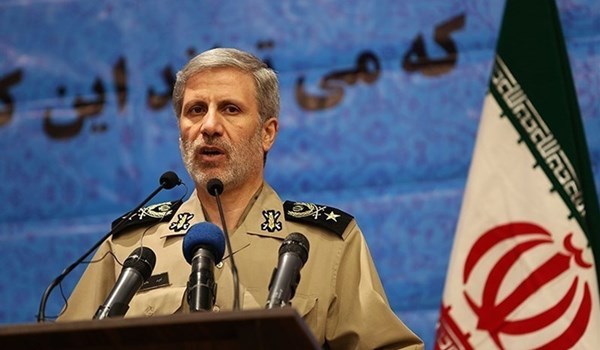 "Today, the water jet propulsion system which is one of the necessary needs of the military, cargo and cruise vessels was unveiled," Iranian Defense Minister Brigadier General Amir Hatami said, addressing the ceremony.
He added that Iranian experts are now capable of designing and building the water jets completely, noting that they can be manufactured with different engine power.
A pump-jet, hydro jet, or water jet is a marine system that produces a jet of water for propulsion. The mechanical arrangement may be a ducted propeller (axial-flow pump), a centrifugal pump, or a mixed flow pump which is a combination of both centrifugal and axial designs.
The design also incorporates an intake to provide water to the pump and a nozzle to direct the flow of water out of the pump.
In a relevant development last year, Iran had inaugurated the production line of a home-made 1300-horsepower hybrid diesel engine.
The new national diesel engine came in two hybrid and gasoline-consumption types and its production line was inaugurated in the presence of the defense, road and industry ministers as well as the vice-president for scientific affairs.
"The diesel engine is one of the technologies and industries that enemies were attempting through sanctions not to allow the Islamic Republic of Iran to acquire," General Hatami said at the time.
He added that the diesel engine has different applications, including in railway, road, marine, oil, power and defense industries, noting that the defense ministry would use it in the navy and production of armored equipment.