Iran
Middle East
Science
Iran unveils homemade drug for treating rheumatoid arthritis in children
Iranian government authorities have unveiled a major homegrown medication that can be used for treating rheumatoid arthritis in children.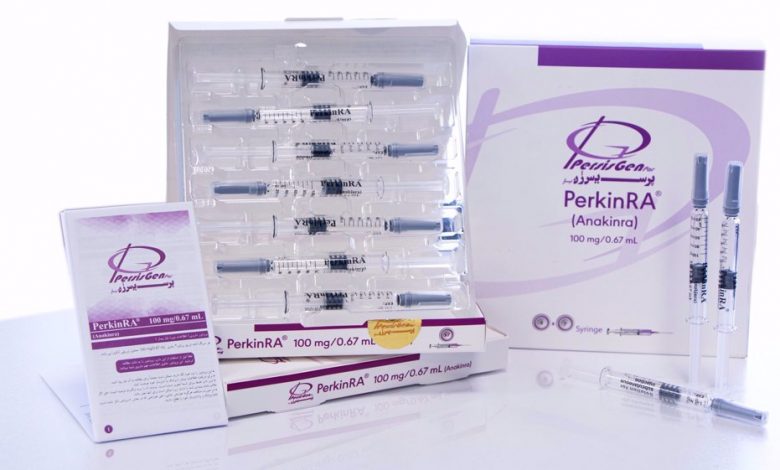 In a ceremony held on Thursday, Iranian deputy president for science and technology Serena Sattari unveiled the drug that will be marketed under the commercial name of PerkinRA.
The drug has been developed by Iranian startup accelerator PersisGen. It is a new formulation of Anakinra, or what is internationally known as Kineret which is a product of Swedish pharmaceutical company Sobi.
A report by the official IRNA news agency said that PerkinRA had proved effective in managing symptoms of rheumatoid arthritis especially in patients who had not responded well to single treatments like methortrexate.
PesisGen's CEO Amir Hossein Karagah said after the unveiling ceremony that PerkinRA is the first Iranian biopharmaceutical medication whose entire research, development and manufacturing process has been carried out inside Iran.
Karagah said that the drug had been tested on patients under 16 who needed intensive care in Tehran's Imam Hossein Hospital where hospitalization rates had reduced by 65% after the clinical trial.
He said half of the patients who avoided the drug during the trial had died while those taking the medication had seen their oxygen levels improve after 48 hours.
Reports said PesisGen had already manufactured 60,000 syringes of PerkinRA for distribution in the Iranian market.
The company said that exports of the drug had already been launched to three countries of Ukraine, Turkey and the Philippines.
Iran is the number one producer of biopharmaceutical medications in the Middle East and West Asia region. Iranian deputy president Sattari said on Thursday that PerkinRA's had become the 27th such medication developed in Iran.