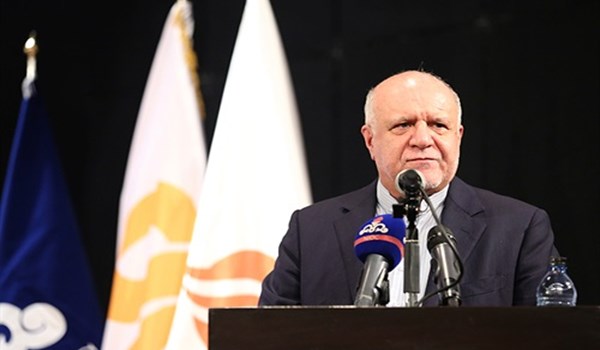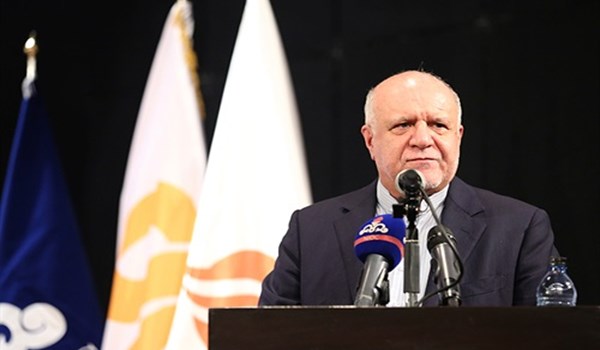 Iran's crude revenues in the first six months of the current Iranian year (March 21, 2018-September 23, 2018) has witnessed a considerable rise, Iranian Oil Minister Bijan Namdar Zanganeh said as the country will face a new wave of the US sanctions early November.
"Based on reports, Iran's oil revenues were 25% more than the amount foreseen in the budget bill in the first six months of the current year," Zanganeh said on Wednesday.
He referred to Washington's looming embargos on Iran's oil exports, and said, "We are trying to confront the US cruel sanctions against the Islamic Republic of Iran although we do not disclose our methods."
In relevant remarks on Tuesday, Zanganeh had played down US President Donald Trump's attempts to zero down Iran's crude exports, warning that his threats would only inflame the market.
"Sustainable and stable supply of the crude needed by customers is a feature of Iran and no country has the capacity to replace Iran's crude in the high-demanding global oil market," Zanganeh said.
He stressed that Iran's crude exports may not be stopped, adding, "Inflammation of the global oil market will continue until oil sanctions against Iran will be removed."
Also, on Monday, Zanganeh warned of concerns in the market for inability to compensate for shortages after the US sanctions against Iran, calling on Trump to drop plans to impose embargos on Iran's crude.
"As I have repeatedly said, there is no replacement for Iranian oil in the market. The production of oil by Saudi Arabia and Russia is now at the highest level in history and the two countries do not have excessive capacity for more production and replace Iran's oil," Zanganeh said.
He warned of the market's concerns about the shortage of oil supplies after the US sanctions on Iran which have already heightened the prices, saying that the economic growth of many consumer countries has also slowed down.
Zanganeh also said that non-OPEC producers do not either enjoy the capability to supply more oil, as they have been able to just increase their production 66,000 barrels a day between May and September.
He suggested the US president to drop plans to impose oil sanctions against Iran, reiterating that the market lacks the capacity to replace his country's oil.