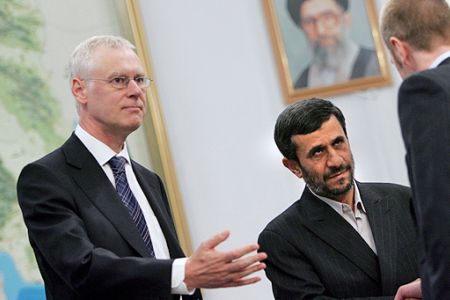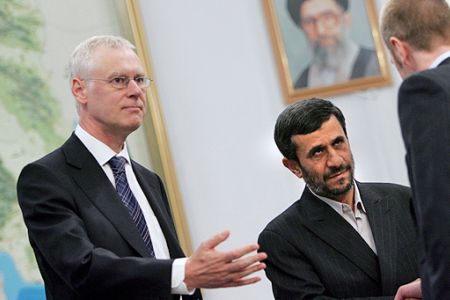 An Iranian lawmaker has demanded the expulsion of the British envoy to Tehran, Simon Gass, after he questioned the country's human rights record on the embassy's website.
"Our foreign ministry should expel this discourteous ambassador as he is clearly a persona non grata," Fars News Agency quoted Hossein Sobhaninia as saying on Sunday.
"Envoys are responsible for … warming relations between counties, not to loosen ties with their off-key comments," he added.
On December 9, Gass posted questionable remarks on the British Embassy's website regarding human rights in Iran.
"Today, International Human Rights Day is highlighting the cases of those people around the world who stand up for the rights of others — the lawyers, journalists and NGO workers who place themselves at risk to defend their countrymen. Nowhere are they under greater threat than in Iran," the British diplomat claimed.
His comments have attracted criticism from Iran's parliament members with Iranian legislator, Hossein Nejabat calling them 'blatant interference' in Iran's internal affairs.
The head of the Parliament's National Security and Foreign Policy Commission Alaeddin Boroujerdi termed the remarks as "impudent."
"It appears that Simon Gass's mission in Tehran is to damage bilateral (Iran-Britain) relations rather than regulating them," head of the Parliament's National Security and Foreign Policy Commission Alaeddin Boroujerdi said Sunday.
Gass's brazen remarks come at a time when the British government is brutally cracking down on student protests in the UK.
The students, who are simply expressing their objection to tuition fee hikes, have been severely assaulted and arrested by the British police.
Police attacked 20-year-old Alfie Meadows hitting him with a truncheon on the head. The student lost consciousness on the way to hospital where he underwent a three-hour operation.
Susan Matthews, the mother of the victim, said on Saturday that police had tried to prevent her critically injured son from receiving treatment at Chelsea and Westminster hospital.