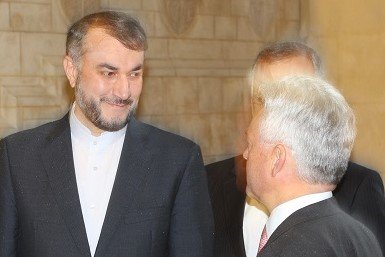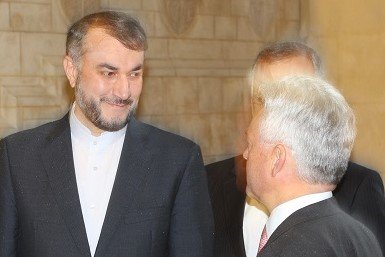 Meeting Iranian deputy FM in London, UK's National Security Adviser to PM Mark Lyall-Grant urged Iran to solve the region's crisis noting that political strategies are the only way for settling conflicts in the region.
During the meeting David Cameron's national security adviser said that he was satisfied with the progress of Iran's nuclear deal and pointed to Iran's critical role in the region. He expressed his concern over the increasing terrorism activities in the Middle East.
"The growing number of Syrian refugees in Europe is a result of Middle East's insecurity and instability," he said and added that the current situation requires the cooperation of regional countries particularly Iran.
The two officials also talked about fighting against terrorism and extremism.
Deputy Foreign Minister for Arab and African Affairs Hossein Amir-Abdollahian, for his part, hoped that in the new era, Iran and UK will boost cooperation in different fields.
Talking about the region's complicated and swift developments, he said, "the common aspect is that so far, military solutions have not solved the problems and have also caused the expansion of terrorism and extremism in the region."
Hossein Amir-Abdollahian heading a high level delegation arrived in London on Monday to hold talks with high profile and senior editors and diplomats for an event hosted by the European Council on Foreign Relations on Tuesday.