Iran
Iran urged to strengthen presence in SCO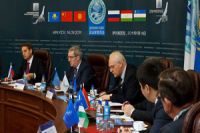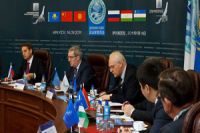 Chairman of the Shanghai Cooperation Organization (SCO) Business Council Marat Sharshekeev has called for stronger presence of the Islamic Republic of Iran in the council.
According to IRIB, during a meeting with Iranian Ambassador to Kyrgyzstan Ali Najafi on Saturday, Sharshekeev pointed to Iran's membership in major regional organizations, namely the Economic Cooperation Organization (ECO) and Organization of Islamic Cooperation (OIC), and underlined the need for exploitation of Iran's potential in the SCO Business Council.
Najafi, for his part, referred to Iran's presence in the SCO summits and called for further involvement of Iranian businessmen and entrepreneurs in the SCO Business Council.
The Shanghai Cooperation Organization Business Council was established on June 14, 2006.
It is a non-governmental body, which brings together the most influential members of the business communities of the six member states of the Shanghai Cooperation Organization — China, Kazakhstan, Kyrgyzstan, Russia, Tajikistan, and Uzbekistan.
Iran along with Afghanistan, India, Mongolia, and Pakistan are observer states of the SCO.