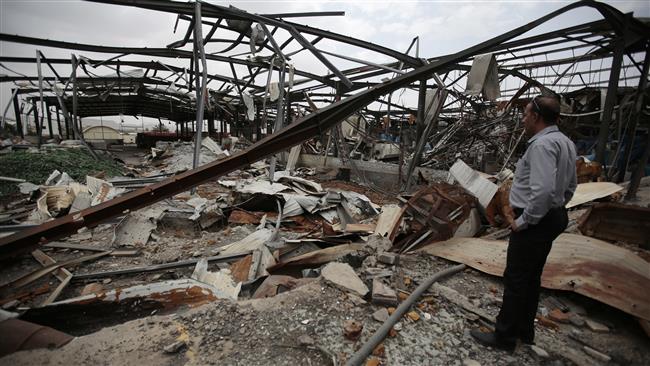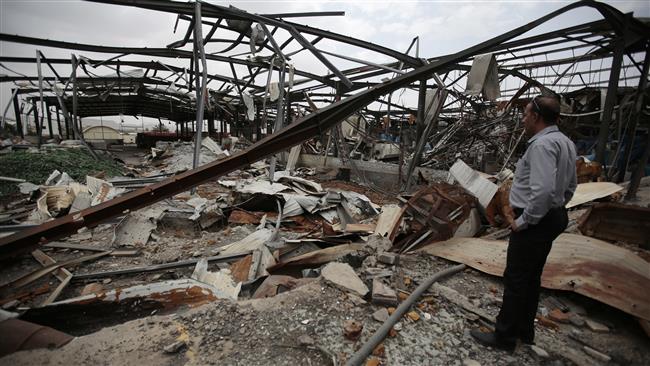 Iran has called on the UN and countries providing arms to Saudi Arabia to adopt measures aimed at halting the kingdom's killing of women and children in Yemen.
"The inactivity of the global community, organizations which claim to defend human rights, and the UN Security Council towards Saudi Arabia's inhuman atrocities against the innocent people of Yemen" has led to the kingdom's continued onslaught of Yemenis, said Iranian Foreign Ministry Spokesman Bahram Qasemi on Tuesday.
He also severely condemned the Saudi airstrikes — which he noted usually target civilian infrastructures — and Riyadh's blockade against the country.
Earlier, at least 30 civilians were killed as Saudi fighter jets pounded several Yemeni provinces.
Saudi fighter jets bombed several targets in the capital Sana'a, including a food factory. At least 14 people, including three employees of the factory, lost their lives in the attack, said Yemen's al-Masirah television.
Saudi warplanes also bombed an area in the Kushar district of the northwestern Hajjah province, killing three people and injuring several others.
On Monday, the Norwegian Refugee Council released a report which warned that Yemen is facing an irreversible humanitarian catastrophe because of  Saudi Arabia's continued  airstrikes.
About 10,000 people have been killed since the Saudi aggression began in late March 2015. Yemenis say most of the victims in the Saudi airstrikes are civilians. The attacks by Riyadh are meant to reinstate the resigned president, Abd Rabbuh Mansur Hadi.