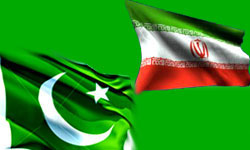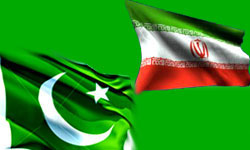 Iran's Deputy Judiciary Chief Ebrahim Rayeesi asked for stronger judicial ties and cooperation between Tehran and Islamabad.
Rayeesi made the remarks upon arrival at the head of an Iranian judicial delegation in Islamabad, where he is slated to take part in the International Judicial Conference organized by the Supreme Court of Pakistan.
The official said that exchange of judicial officials' visits must be encouraged between Iran and Pakistan, and expressed the hope that the visit by the Iranian delegation would further boost the bilateral cooperation in the judicial sector.
He noted that the International Judicial Conference would have a positive impact on Iran-Pakistan relationship, and called for further cooperation in judicial sectors of the two brotherly Muslim countries.
The senior Iranian judiciary official reminded the strong bilateral relations between the two neighboring nations, specially after the Islamic Revolution, and assured that relations of the two countries would further strengthen in future.
He stated that Iran and Pakistan are tied in religious, cultural and historical bonds, and added that the Iranian government has been making all-out efforts to strengthen the two nations' relations.