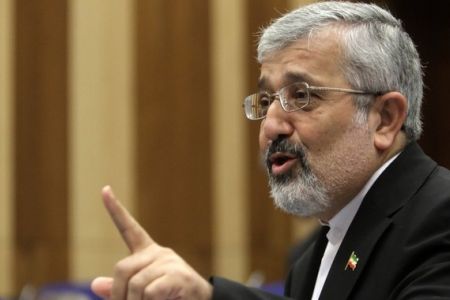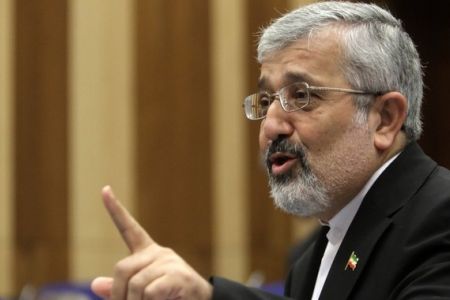 Iran's Ambassador to the International Atomic Energy Agency (IAEA) Ali Asghar Soltanieh has urged Brussels not to conceal the realities of Iran's civilian nuclear program from the European public.
Speaking at the Monday session of the European Parliament in Brussels, Soltanieh insisted that European nations are entitled to be informed of the facts about Iran's peaceful nuclear activities thoroughly and without distortion.
However, he emphasized, the dissemination of inadequate technical data on the issue, with political motivations and without any legal value, has generated confusion and ambiguities.
He argued that "despite over 4,000 man-day inspections, no diversion of nuclear material to military objectives has been detected," reiterating that "it is a fact that Iran has already mastered the enrichment technology" and that all such activities have been carried out "under the supervision of the IAEA, successfully and without cessation."
Tehran's envoy to the IAEA also pointed out that sanctions, resolutions and assassinations of Iranian nuclear scientists cannot deprive the Iranian nation of its "inalienable" nuclear rights, and called on the West to accept the undeniable realities and commit itself to dialogue rather than confrontation in an effort to resolve Iran's nuclear issue.
Soltanieh insisted that Tehran favors a kind of dialogue that is unconditional and based on mutual respect, noting that "uncivil" approaches such as the 'carrot and stick' or 'sanction and talks' policies are offensive and unacceptable.
On December 1, the European Union again imposed new sanctions against 37 Iranian individuals and 143 companies or organizations following a report by IAEA Director General Yukiya Amano on Tehran's nuclear program on November 8.
Senior American officials and the israeli regime have repeatedly threatened Tehran with the "option" of a military strike against the Islamic Republic..
Despite the rhetorical and widely publicized claims by the US, israel and some of their European allies that Iran's nuclear program may include a military diversion, Iran insists that its nuclear program has a merely civilian nature. Iran argues that as a signatory to the nuclear Non-Proliferation Treaty (NPT) and a member of the IAEA, it has the right to develop and acquire nuclear technology for peaceful purposes.