Iran
Iran urges expansion of ties with Benin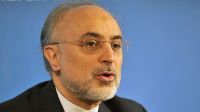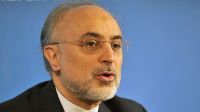 Iranian Foreign Minister Ali Akbar Salehi has praised relations between Iran and Benin and called for effective consultations with the West African country.
According to Press TV, Salehi told reporters upon arrival in Benin during the early hours of Sunday that the two countries have "very consolidated ties in political fields." He also called for an expansion of bilateral relations "particularly in economy and trade sectors."
The Iranian foreign minister added that his visit to Benin is aimed at discussing ways to bolster the politico-economic ties and said he would convey Iranian President Mahmoud Ahmadinejad's message to Beninese President Thomas Boni Yayi.
Iran's foreign policy attaches importance to Africa as an important continent, he stated.
Salehi is on an official day-long visit at the invitation of his Beninese counterpart Nassirou Bako. He arrived in Cotonou City on the first leg of his three-nation tour of Africa which would also take him to Ghana and Burkina Faso.
The Iranian minister called for the implementation of agreements previously signed between the two countries in consular, political, economic and trade fields.
Meanwhile, Bako said Benin and Iran, which currently holds the presidency of the Non-Aligned Movement, have the potential to strengthen bilateral cooperation in different areas.
He added that Iranian and Beninese officials would exchange views on various issues, including fight against terrorism and the latest developments in Syria.