Palestine
Iran urges full UN status for Palestine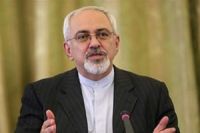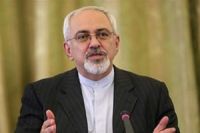 Iran's Foreign Minister Mohammad Javad Zarif says the UN should admit Palestine as a full member state, voicing the Non-Aligned Movement (NAM)'s support for the move.
According to Press TV, Zarif made the remarks on Thursday in a meeting of the Palestine Committee of the Non-Aligned Movement (NAM) on the sidelines of the annual UN General Assembly session in New York. Iran is the current chair of NAM.
As chairman of the committee, Zarif said "We are ready to support Palestine in international communities," adding the NAM has backed the Palestinian cause.
During the committee meeting, the latest developments regarding Palestine were discussed and possible ways to resolve the issue of Palestine were reviewed.
Several other topics were also discussed at the meeting, including Zionist regime's settlement activities, Palestinian prisoners and the Tel Aviv regime's attacks on holy sites, mosques and schools.