Iran
Iran urges Germany to adopt independent policy towards Iran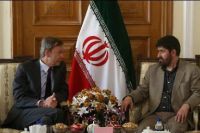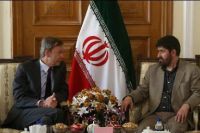 Iranian lawmaker Ali Motahhari on Tuesday called on Germany to prepare the ground for further expansion of cooperation with Iran and adopt an independent policy towards Iran.
He made the remarks in a meeting with German Ambassador to Iran Micheal Baron von Ungern –Sternberg.
The MP referred to longstanding relations between the two countries and said Iran and Germany should make use of abundant capacities to broaden bilateral relations.
Motahhari, a member of Majlis Cultural Commission, called for a rise in visits to Tehran and Berlin by both Iranian and German parliamentarians, particularly those in parliamentary friendship groups, to help upgrade the level of relations.
According to IRNA, he criticized the misinterpretation of the Islamic Revolution by the Western governments and said the Islamic Revolution is an intellectual and spiritual revolution whose attractions have led to its influence on other regions of the world.
Elsewhere in his remarks, he called for enhanced cooperation between Iran and Germany in the fields of science, culture and education, particularly the exchange of university students.
The German ambassador, for his part, said that his country attaches special significance to promotion of ties with Iran as an important country in the region and the entire world.
He underlined cooperation between Iran and Germany in different fields, including politics, economy and culture.