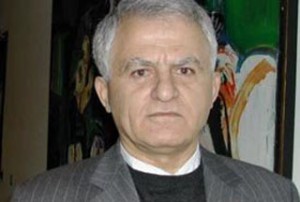 The German Ambassador to Tehran has been summoned by an Iranian parliamentary committee over Berlin's decision to release the leader of a Kurdish terrorist group 'Party for a Free Life in Kurdistan (PJAK).
"As a country which has broad relations with Iran, Tehran expects Germany to end its support for the PJAK terrorist group," Mehr News Agency quoted the Chairman of the Committee on National Security and Foreign Policy Alaeddin Boroujerdi as saying.
He added that Iran has strongly called on Germany to hand over the PJAK leader Abdolrahman Haji Ahmadi who is responsible for the killing of almost 300 Kurdish Iranians.
"The terrorist nature of individuals does not change through different nationalities. Germany should bring the PJAK leader to trial if it is truly determined in the campaign against terrorism," Boroujerdi said.
He expressed regret that the German police released Haji Ahmadi after his capture.
The German Ambassador Bernd Erbel vowed to convey Iran's concerns and expectations to his country's officials.
PJAK is an offshoot of the internationally-recognized terrorist group, the Kurdistan Workers' Party (PKK), which conducts deadly operations in Kurdish-populated regions of western Iran, as well as Turkey.
According to a New York Times report in October 2007, PJAK has "direct or indirect discussions" with American officials. Its ringleader reportedly visited Washington in the summer of 2007.
The group is even branded as a terrorist group by the United States.