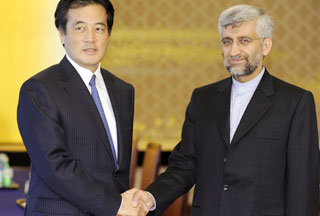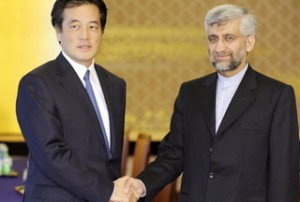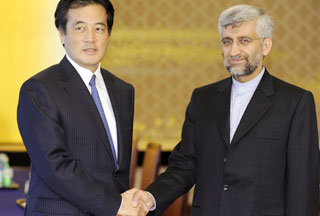 Iran has taken a swipe at the proliferation of nuclear weapons worldwide and urged the international community to help promote global disarmament.
"Iran has suggested nuclear disarmament and nuclear non-proliferation to the international community," Secretary of Iran's Supreme National Security Council Saeed Jalili said in Tokyo on Sunday.
"The Islamic Republic of Iran and Japan have potential to expand cooperation on nuclear disarmament and non-proliferation to establish a world free from nuclear arms," added Iran's top nuclear negotiator.
Meanwhile, in a meeting between Jalili and Japanese Foreign Minister Katsuya Okada, views were exchanged on bilateral relations and Iran's nuclear energy program as well as various international issues.
The Japanese minister praised Tehran-Tokyo cooperation on reconstruction of war-torn Afghanistan.
Jalili said Iran and Japan can play a leading role in Asia regarding their political, economic and international potential.
The top nuclear official arrived in Tokyo for a five-day visit on Sunday. The trip is aimed at enhancing political and economic relations between the "two Asian powers."