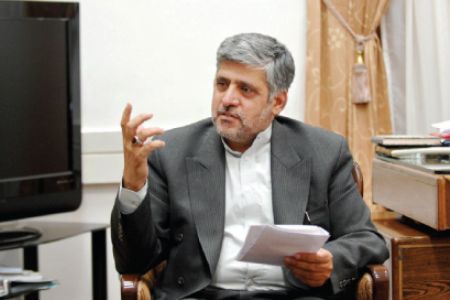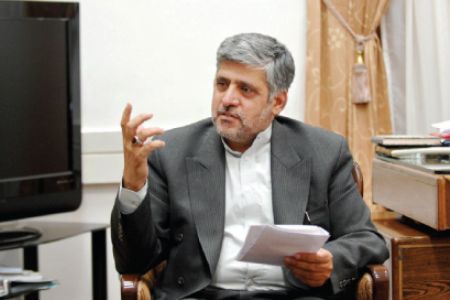 Iran's deputy foreign minister has called on all Lebanese groups to preserve national unity in the face of the current political crisis in the country.
The unity government of Lebanese Prime Minister Saad Hariri collapsed on Wednesday after 11 ministers representing the country's opposition led by Hezbollah resistance movement resigned over tensions stemming from a US-backed probe into the assassination of former Premier Rafiq Hariri.
The popular Lebanese leader was killed in a bombing attack in Beirut on February 14, 2005, along with more than 20 others.
"The US and Israel's obstruction is the major cause of the failure of a Saudi-Syrian initiative to resolve Lebanon's political crisis," said Iranian deputy foreign minister for Middle East affairs, Mohammad Raouf Sheibani.
Saad Hariri was in the US for a meeting with President Barack Obama when the opposition announced the mass resignation.
Hariri will now head a caretaker administration and President Michel Sleiman should consult parliamentary blocs to form a new government.
Sheibani further warned of the aggressive policies of Washington and Tel Aviv as threats to peace and stability in the region.
The Iranian official added that Lebanese political parties need to cooperate to resolve the differences.
Hezbollah's decision to quit the ruling coalition came after its calls for an urgent cabinet session over the crisis triggered by the Washington-sponsored Special Tribunal for Lebanon (STL) fell on deaf ears.
Unconfirmed reports indicated that the US-backed court would likely issue an indictment against some Hezbollah members based on testimonies which have already proven false.
Hezbollah's Secretary General Seyyed Hassan Nasrallah has vehemently rebuffed the allegations, and described the tribunal as part of dangerous projects aimed at targeting the resistance movement.
The Lebanese government had not met in months amid the escalating rift over the STL.