Iran
Iran urges more EU role in nuclear talks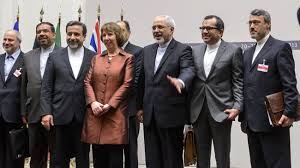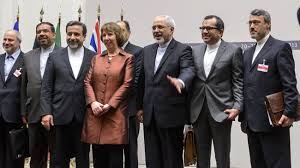 Iranian Foreign Minister Mohammad Javad Zarif has called on the European Union (EU) to play a more active role for the conclusion of a final deal over Tehran's nuclear energy program.
Iran expects the EU to play a more active role in the talks between Tehran and the P5+1 so that the negotiations would bear fruit, Zarif said as he received the credentials of Italy's new ambassador to Tehran, Mauro Conciatori, on Monday.
Zarif also described Iran-Italy ties as deep-seated and called for further promotion of ties in all areas.
He also expressed hope that Italy, as the country holding the EU rotating presidency, would play a more active and positive role in the development of Iran-EU ties.
The Italian envoy, for his part, welcomed the promotion of ties between Rome and Tehran.
Iran and the five permanent members of the UN Security Council – the United States, Russia, China, France and Britain – plus Germany have been discussing ways to iron out differences and start drafting a final deal that would end the West's dispute with Iran over the country's nuclear energy program.
Last November, Tehran and the six countries signed an interim deal in Geneva, which took effect on January 20 and expired six months later. In July, Iran and the six countries agreed to extend negotiations until November 24 after they failed to reach common ground on a number of key issues.
The Iranian negotiating team, headed by Zarif, departed for New York on Tuesday morning for a new round of talks scheduled for September 18.