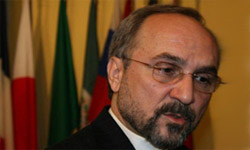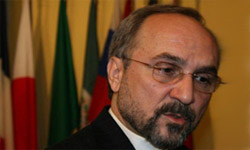 The members of the Non-Aligned Movement should take more steps to further reinforce the Movement for implementing its decisions, Iran said as the rotating president of the NAM.
Iran's Permanent Ambassador to the United Nations Mohammad Khazayee underlined the need to strengthen the NAM and boost its efficiency in the international arena.
Speaking at a meeting of the NAM Coordinating Bureau in New York on Wednesday, Khazaei said that many distinguished countries of NAM, especially Iran, as the present chair of the movement, call for its practical reinforcement to pave the way for the implementation of its decisions.
In this regard, working groups are expected to be formed to study the aspects and legal considerations of possible changes, he added.
NAM is comprised of some 120 member states and 17 observer countries.
NAM is an international organization of states considering themselves not formally aligned with or against any major power bloc. NAM is the largest grouping of countries outside of the United Nations.
NAM member states represent nearly two-thirds of the United Nations' members and comprise 55% of the world population, particularly countries considered to be developing or part of the Third World.
Tehran received NAM rotating presidency at the opening ceremony on August 26 from Egypt for a period of three years.