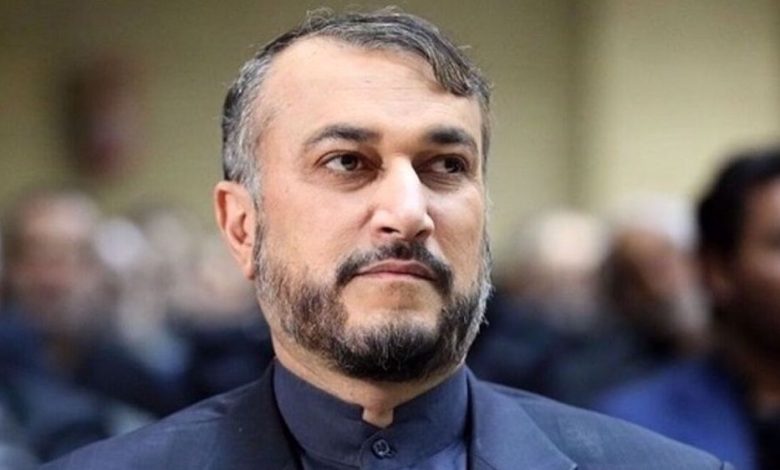 Iran's foreign minister urges that South Korea provide the Islamic Republic with "quick access" to the funds that it has been withholding from the country under the banner of abiding by US sanctions.
Hossein Amir-Abdollahian made the remarks to his Korean counterpart Chung Eui-yong during a telephone conversation on Thursday.
Amir-Abdollahian expressed "strong criticism" of the continued freezing of the Iranian funds at South Korea's banks, IRNA quoted him as saying.
Iranian authorities have said on several occasions that they expect South Korea to do more on the release of nearly $8.5 billion blocked illegally at two South Korean banks under the pretext of the United States' sanctions against the Islamic Republic.
The top Iranian diplomat urged that the money be released so the Islamic Republic could use it towards buying medicine and other commodities.
It had been previously agreed for the funds to be used by Iran towards the purchase of humanitarian items, something that has again been prevented as a result of Korea's commitment to honor the sanctions.
Tehran has been returning Seoul's refusal towards cooperation by exercising restrictions on imports from South Korea.
"The Iranian people are seriously displeased with the situation" that has been brought about as a result of cessation of trade activities between the countries—on the back of the American economic measures—and prevention of application of the funds even towards purchase of humanitarian items, Amir-Abdollahian told the Korean official.
Chung, for his part, said that he was pursuing the issue of Iran's access to the frozen funds.
He, meanwhile, expressed concern regarding the actions that the Islamic Republic has been taking concerning the Korean imports.