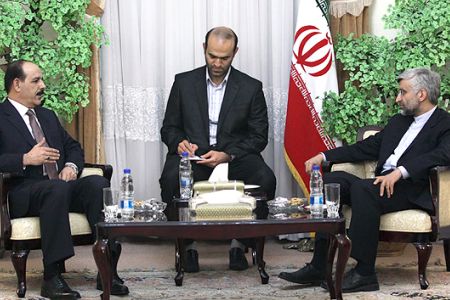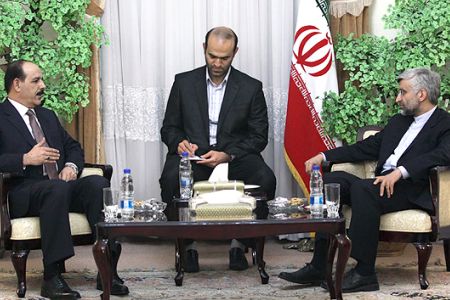 Secretary of Iran's Supreme National Security Council Saeed Jalili calls on the Iraqi government to provide security and facilitate affairs for Iranian pilgrims.
In a meeting with Iraqi Interior Minister Jawad al-Bolani in Tehran on Saturday, Jalili lamented the sufferings of the Iraqi people during the rule of Saddam Hussein and the country's US-led occupation.
Jalili expressed hope that the Iraqi government and nation would achieve success in different fields through tightening security after the withdrawal of occupying forces.
He pointed to deep-rooted cultural bonds between Iran and Iraq and stressed the importance of expanding mutual ties in various areas.
Al-Bolani, for his part, expressed appreciation for Iran's assistance to the country as a strategic ally of the Iraqi nation and called for strengthening of cooperation with the Islamic Republic.
He called on Iran to provide Iraq with its security expertise.