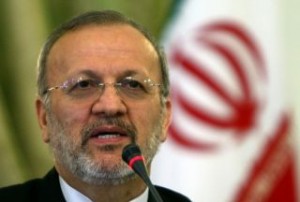 The Iranian foreign minister has called for a UN Security Council resolution against Israel over its deadly attack on a Gaza-bound aid convoy.
Addressing an emergency meeting of the foreign ministers of the Organization of the Islamic Conference (OIC) in Jeddah, Saudi Arabia, Manouchehr Mottaki called for a binding Security Council resolution against Tel Aviv "to prevent the repetition of such brutal acts."
Israel drew worldwide condemnation when it attacked the international Freedom Flotilla relief mission on Monday, killing 20 people.
Defying international calls for an end to the siege of Gaza, Israel also captured on Saturday Irish-owned aid vessel, Rachel Corrie, which was carrying 1,000 tons of aid to impoverished Gazans.
"We believe the UN Security Council should seriously consider the recent events which are a threat to international peace and security and approve a resolution… to prevent the Zionist regime from committing similar crimes," Mottaki said.
Mottaki said Israel must be sued and its leaders face trial over the deadly attack on the Gaza aid flotilla which took place in international waters.
The call came as part of the Iranian foreign minister's set of proposals to resolve the crisis engulfing Palestinians in the Gaza Strip.
He urged "all Muslim and non-Muslim nations" to cut diplomatic ties with Israel and called for the suspension of Tel Aviv's membership in international and regional organizations.
The proposals also included a call on OIC to impose economic sanctions against Israel as well as forcing Tel Aviv to make compensation for the families of those killed aboard Freedom Flotilla and those wounded in the attack.