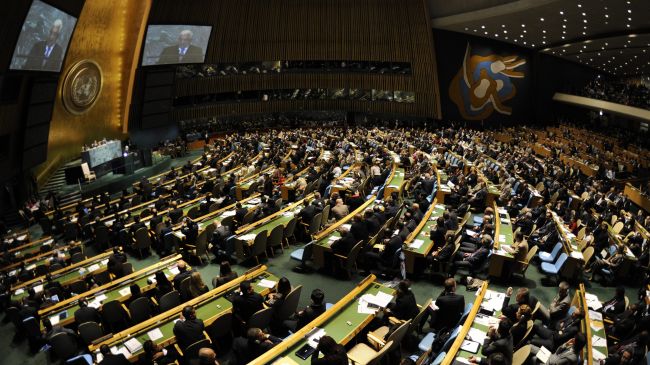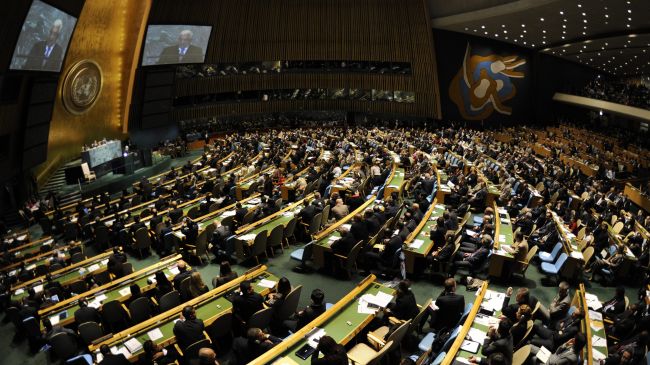 Iran has warned the international community against the consequences of a selective approach by certain countries in their so-called battle against terrorism.
In an address to the UN General Assembly's 6th committee, Hossein Gharibi, a member of Iran's UN mission, called on the global community to take a unified stance towards fighting terrorism.
"State terrorism continues to endanger peace, security and basic human rights of people … state terrorism apparently targets civilian population and deliberately attacks women and children sheltered in recognized protected places to break their determination in order to advance its repressive policies," he said.
He stressed Iran's call for a unified and comprehensive approach in countering terrorism as opposed to a selective one.
"We still face a big challenge in countering terrorism; [that is] double standards and selective approaches in dealing with terrorism. Such ill approaches, we warn, would undermine international trust and cooperation in countering terrorism worldwide. We need a united international community in fighting this scourge in an indiscriminate manner," he added.
Gharibi described Iran as a victim of terrorism, adding that the Islamic Republic is still suffering from terrorist attacks in different forms, including state terrorism.
The United States and its allies have been launching airstrikes against the ISIL terrorist group in Syria since September. The US has also been carrying out airstrikes against ISIL targets in Iraq since August.
This comes as the US and its regional allies are the leading supporters of the ISIL and other affiliated militant groups in Syria and Iraq.
Iran has cast doubt on the sincerity of the US-led attacks against ISIL targets, saying Washington seeks its own gains in its claimed anti-terror battle.