Iran
Iran urges vigilance during Hajj ceremony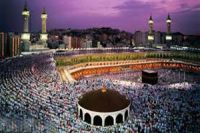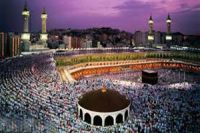 Leader's representative in Hajj and pilgrimage affairs said that Hajj is a golden opportunity for increasing foresight among Muslim ummah to stand against the ploys hatched by the Global Arrogance to create discord.
According to IRNA, Hojat-ol-Islam Ali Qazi-Asgar further elaborated on the seditions by the arrogant powers to create rift among the Muslims and emphasized Hajj as a ritual to upgrade awareness vis-à-vis the ploys to damage the unity.
Informing Muslims about differences among Islamic schools of thought and raising awareness about the un-Islamic and inhumane activities of the Takfiris and their crimes, he warned about the enemies' plots to entrap Muslims during the Hajj pilgrimage.
Hojat-ol-Islam Qazi-Asgar meantime took note of the crimes being committed in Syria, Lebanon, and Yemen to mar the immaculate image of Islam and added that people should realize that these people are neither Shias nor Sunnis but they are the enemies of Islam.
He underlined commonalities among different denominations in Islam and cautioned against any acts of provocations regarding trivial matters of difference.
The first caravan of Iranian pilgrims had a chance Friday night to go on a pilgrimage to Mecca, in Saudi Arabia, after dispatch of some 1000 teams of executive, cultural and service staff who flew to Saudi Arabia earlier on three separate flights.
Iran is to send pilgrims to Mecca in 499 caravans, ending on November 9, 2013.