Iran
Iran: US Driven Shiite-Sunni War in Mideast Backfired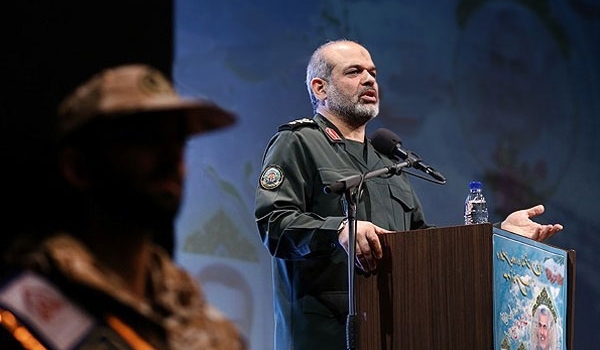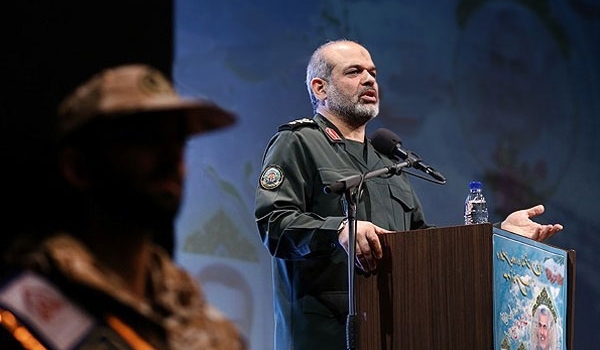 Former Iranian Defense Minister Brigadier General Ahmad Vahidi said that Washington's plot to create rift among Muslims through a Shiite-Sunni confrontation has been defused by the regional nations' vigilance and unity.
"The powers planned to impose a Sunni-Shiite war on the Muslims in the region under the pretext of fight against terrorism, but after a while they realized that their plot has backfired and resistance movements have strengthened more than ever," said Vahidi, who is currently the Head of Strategic Center of the General Staff of the Iranian Armed Forces.
He said that the US-led coalition, which was formed by 60 countries, to confront the ISIL has already fallen short of gaining any result, and those who created the ISIL are now unable to control it, while Iran has succeeded in defeating the terrorist group through its military advice and logistical supports.
"The US and its western and regional allies claimed that winning war against the ISIL terrorist groups would take at least 12 to 15 years, but the world has witnessed that the Iraqi army and popular forces gained the upper hand against the extremists in many battlefields in a short time just by Iran's full logistic and military advising supports," Vahidi further stressed.
Earlier this month, Iraq's prime minister criticized the US-led coalition forces for their delay in providing the Iraqi army with support and training to fight the ISIL terrorists.
Haidar al-Abadi said that the US-led forces had been too slow in the fight against the ISIL.
Also on Friday, al-Abadi lauded Iran's assistance to his country in fighting terrorism, describing Tehran as a reliable military partner.
Speaking at the World Economic Forum in Davos, al-Abadi said that while the West was slow to deliver help to Iraq, Iran was filling the gap.
"I have received quite sizeable (amounts of) ammunition free of charge. And we have been promised deferred payments on some arms sales to Iraq," he added.
"They (Iranians) have been prompt in sending us arms and ammunition without even asking for immediate payments," he said in comments likely to be noted in Washington, which worries about the extent of Iranian influence over its neighbor.
Abadi made a special mention of Commander of Iran's Quds Force Major General Qassem Soleimani as an ally against the ISIL.
"We have respect for him and the Iranian establishment," he said when asked about the role Major General Soleimani played in the fight against the ISIL.
Al-Abadi further underlined that no Iranian soldier was or had been present on Iraqi soil.