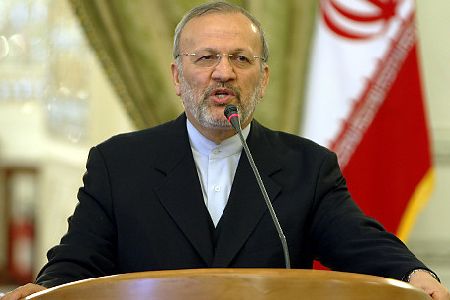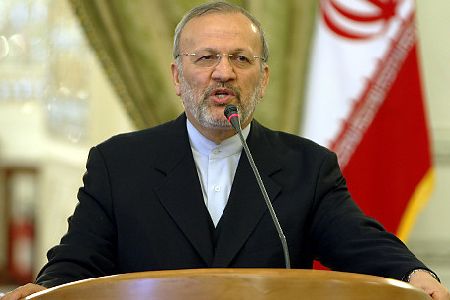 Iranian Foreign Minister Manouchehr Mottaki has rejected Western media reports about a new US offer for a fuel swap deal with Iran, a report says.
Mottaki told IRNA on Friday that the Islamic Republic has not received any new offers from the United States for the exchange of fuel and such reports were "games" played by Western media.
His remarks were made in reaction to a Thursday report in the French newspaper Le Monde in which the daily wrote about a new US offer to transfer Iran's low-enriched uranium to Russia for further enrichment.
"If Iran speaks of a fuel swap, it is in fact reflecting its domestic need… When the subject of a fuel exchange deal was primarily brought up, we considered our own needs for uranium. Therefore, the subject of a deal is bidirectional and falls within its own framework," the Iranian foreign minister further explained.
Mottaki underlined the Islamic Republic's stance on any fuel swap deal with the West and pointed out any such deal will be acceptable only within the framework of the Tehran Declaration.
The declaration singed between Iran, Turkey and Brazil back on May 17, provides for Tehran to ship most of its low-enriched uranium to Turkey in exchange for higher enriched fuel it needs for the Tehran research reactor.
Iran has rejected Western allegations of having a military nuclear program as groundless and totally speculative, insisting that its nuclear activity is solely aimed at meeting the country's growing domestic research and energy demands.
The Islamic Republic officials have on various occasions called for an international probe into Israeli nuclear activities. Tel Aviv is widely believed to be the sole possessor of a nuclear arsenal in the Middle East with over 200 undeclared nuclear warheads, pursues the policy of "deliberate ambiguity" on its nuclear program and has rejected global demands to join the Nuclear Non-Proliferation Treaty or allow inspections of its controversial nuclear program.