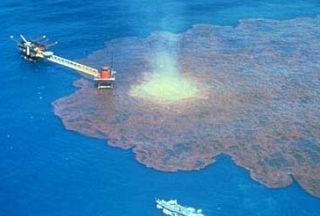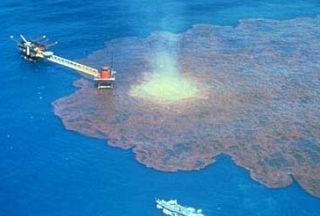 Iran's envoy to the Organization of Petroleum Exporting Countries says the Gulf of Mexico oil spill will likely lead to a rise in global oil prices.
"The Gulf of Mexico incident will increase the global oil price," Iran's oil ministry website Shana quoted Mohammad-Ali Khatibi as saying.
Concerns over the incident will naturally lead to promoting security in exploration operations and stricter regulations, and this will increase the production cost which will automatically lead to the increase of world oil prices, Khatibi explained.
The Gulf of Mexico oil spill is the largest in US history and has damaged the reputation of BP and hurt its share price. BP said this week the incident has so far cost $2.65 billion.
More than 60 days into the Gulf oil spill disaster, BP and the US have still not been able to contain the gusher at the bottom of the Gulf of Mexico.
Millions of gallons of oil have poured into the Gulf since the Deepwater Horizon offshore rig exploded on April 20, Killing 11 workers and blowing out the well.